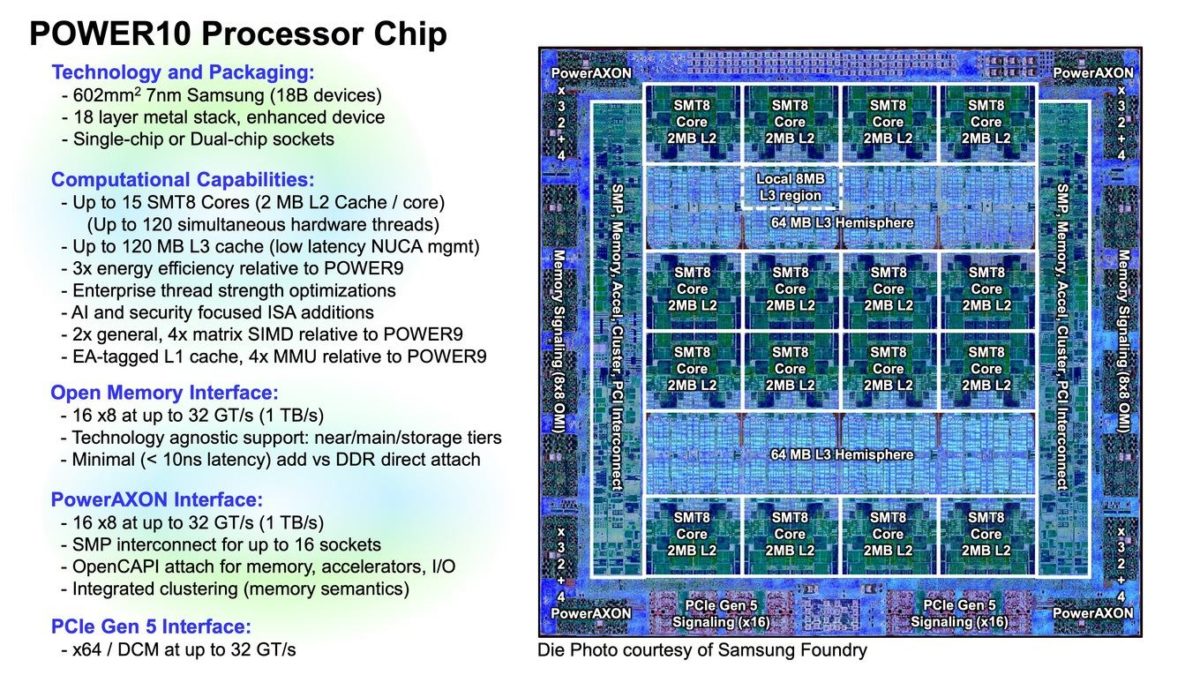 Performance Optimization With Enhanced RISC (POWER) is the name for the flagship microprocessor family from IBM. The family has been around for many years and has always been rightfully pitched as the epitome of technology and innovation with each new generation.
POWER 10 has just been announced at the Hotchips 2020 conference. The chip will be manufactured by Samsung with a 7nm manufacturing process. This making it more power efficient, up to three times than the previous generation POWER 9 architecture. Not just that, for AI and Big Data workloads the expected performance gain would be up to 10x what POWER 9 has to offer.
Here is an article by Venturebeat that shares some more details.